Challenge the way you think about Nursing Pads.
LilyPadz are silicone, reusable nursing pads that work like no other breast pads. Their revolutionary, non-absorbent, patented design actually prevents breast milk leakage by providing gentle pressure on the nipple – keeping milk in the breast for your baby. Made from 100% medical grade silicone, LilyPadz provide breastfeeding mothers with flexibility, breathability, invisibility and "second skin" comfort that no other nursing pad can offer.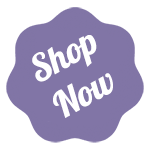 LilyPadz are proven to be a safe nursing pad solution.
One clinical study comparing LilyPadz with absorbent pads demonstrated a decreased risk of many common breastfeeding complications including mastitis, thrush, and duct clogging in the LilyPadz group.
Shop Now