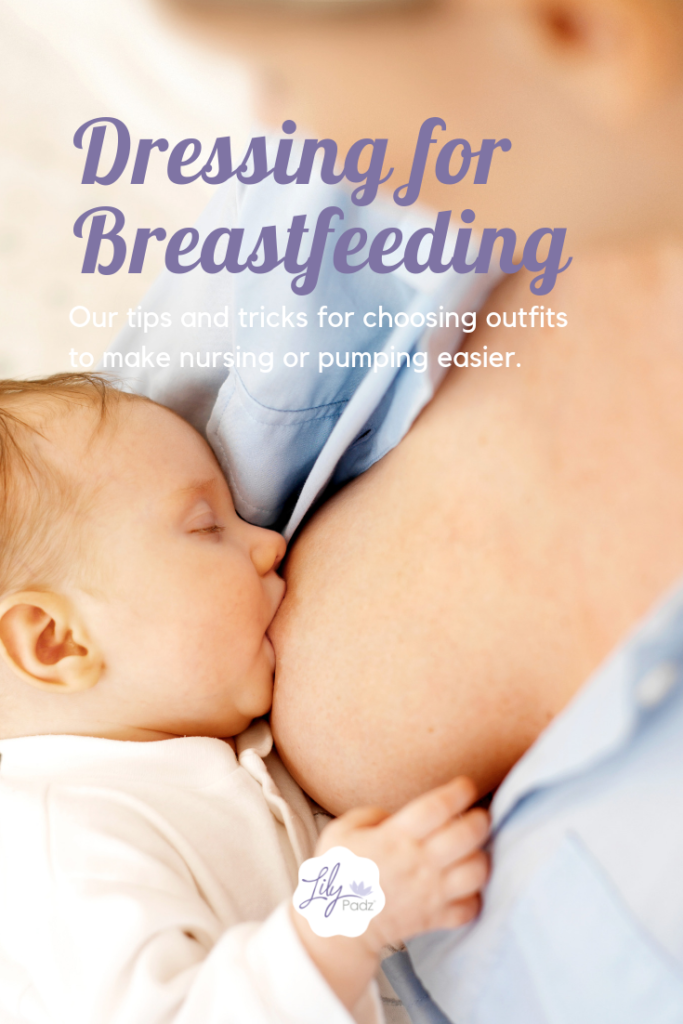 At LilyPadz, we believe that breastfeeding should be easier and that breastfeeding moms should look and feel like the queens they are. Unfortunately, more often that not, breastfeeding moms feel frumpy, stained, and soggy. LilyPadz silicone nursing pads can help with with stained and soggy part, and we have a few tips on feeling a bit more like a life giving Goddess.
Wrap Tops & Dresses
Not only does a wrap look help you to feel feminine and put together, it also provides easy access to your assets when it is time to pump or nurse. For added security, tack a button into the waist to reinforce your outfit should a true wrap come untied, or your mom brain maybe forgets to finish tying the bow. If you're going more low cut than your nursing bra allows, no worries. LilyPadz are self adhering, meaning no bra necessary.
Buttons
Functional buttons at the top of your dress or blouse add an element of quick opening. Whether you are open with breastfeeding publicly or prefer to feed privately, buttons are quick and easy. Plus, buttons mean you're wearing real clothes and not just your standard soft, cozy clothes.
Off the Shoulder
Soft off the shoulder looks can slip down for both an effortless look and nursing ready in an instant. Worried about a strapless nursing bra? Even if you aren't comfortable going bra free, LilyPadz make any bra safe with their leak preventing technology.
Layers
Think light scarves, tanks withs a flowy kimono, ponchos, sweaters, or tulip tops. Another great trick, high waisted bottoms to allow for more coverage when lifting a top up.
Be Fearless
Don't let bulky nursing pads, an uncomfortable bra, or leaks hold you back from wearing anything you want. LilyPadz offer a fingertip like seal a discreet look that means you can ever wear a swimsuit without a care. Whether your a bridesmaid bound to a strapless or backless dress, or it's just too hot to wear anything extra plus a sweaty baby on your body, let LilyPadz keep you covered and clear from leaks, stains, or soggy breasts.
-The LilyPadz Team