So you made the monumental decision to breastfeed your child. First, CONGRATULATIONS! If this is your first time breastfeeding, you are embarking on one of life's most amazing and rewarding experiences as a mother.   Know however, that it's not all rainbows and butterfly kisses.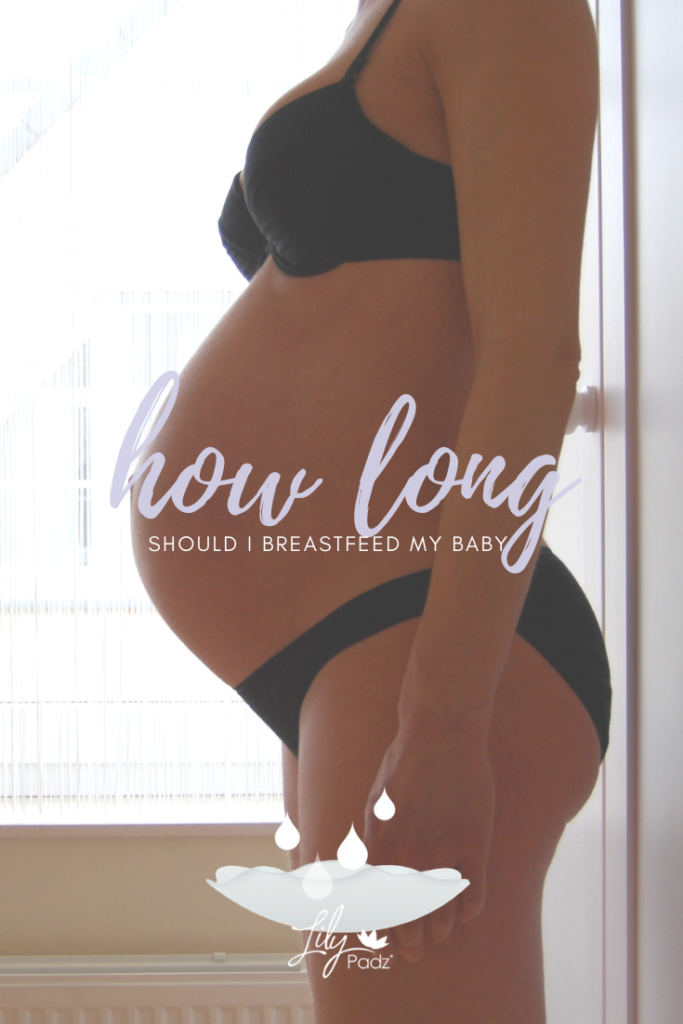 Need proof? According to La Leche League data, in 2003 70.1% of US mothers initiated breastfeeding after the birth of their child. That number dropped to 33.2% between the 4-6 month age ranges. Like we said, it's not easy. Certainly there are situations where mothers simply cannot breastfeed for a variety of reasons, but it's also difficult and important to recognize that upfront.
Breastfeeding your child with come with many challenges, times of discomfort and a plethora of questions you'd never thought you'd ask.   Through it all, hang in there and know that your child is enjoying a long list of benefits that make it all worthwhile (see our previous blog post – "5 Reasons to Consider Breastfeeding").
In honor of August being National Breastfeeding Awareness month, we thought we would dedicate this blog post to answering one of those many questions you will undoubtedly ask yourself.
"So…How long should I breastfeed?"
A simple question, that comes with a complex answer.   The easy answer is if you and your baby are enjoying it, breastfeed as long as you'd like.   However, in most cases it's not that basic.
Consider this. Once you've decided to breastfeed, like most things in life it's important to set goals. The common rule of thumb is at a minimum; you want to make it through the 6-month mark. Experts say that the first 6 months is the most critical stage in your child's development, so feeding your child nothing but breast milk during that time is a great starting point.   Shortly after 6 months, your child may be ready to start eating solid foods, know that you can certainly continue to breastfeed through that time.   A common goal mothers set is to breastfeed through the first year of their child's life.   Whether you make it to a year or not isn't what's important, because as we mentioned above, there are instances where it's just not possible, but having a goal to work towards is a great first step.
As with EVERY thing during your pregnancy and early parenthood, it is CRITIAL to consult with a health professional about your individual situation. They can even help you set your goal and share tips and insight for making your breastfeeding experience a wonderful one.
Lastly, remember you are going to experience some crazy things during breastfeeding. Things you never thought you'd experience, like… leaking nipples for example.   You're going to need nursing pads, so we'd love for you to consider our non-absorbent LilyPadz. Visit our About Us (www.lilypadz.com/about-us) page to learn why LilyPadz are THE ultimate nursing pad. You'll be fighting all sorts of battles during this time, leaking nipples doesn't have to be one. Don't fight the leak… Prevent it.
Happy Breastfeeding!
– Team LP